COMBINATION TRAVEL PACKAGES
There's no need to choose between chic Scandinavian cities and unbridled natural phenomena. Discover the fascinating diversity of the Nordic region and experience more of the world with a combination travel package.
Search Tours
POPULAR COMBINATION TOURS
Experience the best of the Nordics with these popular travel styles.
NORDIC TRAVEL EXPERTS
With a dedicated team of travel experts, trusted local partners and stellar reputation among clients, Nordic Visitor is the smart choice when planning your travels in the Nordics.
WHY BOOK WITH US?
Experts in tailor-made Nordic travel
Based in Iceland, Sweden & Scotland
Local staff with first-hand Nordic travel experience
Dedicated to providing personalized, quality service
View more
FEATURED TRAVEL STYLES
Our recommendations for unique travel experiences in the Nordics.
TRIPADVISOR
Nordic Visitor is dedicated to excellence, and receiving TripAdvisor's Certificate of Excellence year after year is a testament to that. We're proud of our service quality and the stellar customer reviews it results in.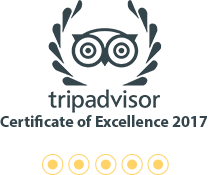 Reviews from happy clients
We don't like to brag about ourselves, so click an image below to see the nice things our travellers have to say.
Emily

Able to focus on the sightseeing experience

Jennifer Kleinman

We loved the tour

Anne

We were very pleased

Albert Wang

Great service

Brenda

Well done
View more reviews